Founder of
Kali Ma: Triple Goddess Tarot
Tarot Reader + Psychic + Workshops
Tarot Readings are private sessions via phone, email or skype.
Nandani is an Indo-Carribean tantrika who creates psychic art and channels messages from our guides.
Workshops involve meditation and guidance as well as discourse about psychic development on your own and with community.
Nandani offers
Reiki attunements for
Usui Shiki Ryoho Reiki level I & II

Private Reiki Sessions + Divine messages + Group Reiki
Turiya was introduced to the healing arts as a teenager from their mother who is a registered Massage Therapist and Polarity practitioner. That introduction opened their eyes to the validity of energy work, and deepened their spiritual understanding of the forces that be. Turiya has studied with various spiritual masters since the age of 12, most prevalently with Sri M, a Kriya yogi. In 2015 they walked 2200km across India with him, spreading a message of peace and meditating with thousands of people. After that experience, and opening up to many sensitivities within themself, Turiya became inspired to find a way to use that sensitivity proactively. Upon returning to NewYork in 2016 they completed the Usui/HolyFire ReikiI,II & Mastership trainings with Corinne Feinberg. Reiki instantly resonated with them and has become a beautifully intuitive practice that they are as happy to share as they are to be nourished by.
Photo by Maansi Jain
Spellwork + Divination + Workshops
Monserrat is an invocational performance artist, experimental noise musician, and bruja poetess. Her work draws from primordial-femme-energetics , psychic automatism and the multidimensionality of the Latinx diaspora experience. She specializes in alchemical divination, incorporating the tarot, reiki, poetry and creative visualization to craft transformative healing experiences. Clients are offered an intuitive bruja-centered approach to alchemy, inquiry and healing.
Private Session+ Healing Touch + Somatic Movement + Community Healing Group Events
"I am a natural healer. Since childhood I have worked with healing touch under supervision of my mother. Reiki has helped me to reconnect to that innate ability and share it with others now in a familiar and holistic way.
My name, Minha holds great significance to me. It is my Hebrew name and it was/is the name of my great great grandmother. She did a lot of anti-racist work and feminist work in her lifetime. She took care of herself and her community and she did it fiercely, independently, and with a killer sense of humor. I feel guided by her and wish to continue her work."
Meditation Teacher + Workshop Facilitator
J. Xeer is an Afro-Futurist Occultist and KundaliniYogi. He is a Kriya Archarya under Siddhanath Yogiraj.

Julian teachers meditation and self-realization techniques imbued with his path and work as an activist. Bringing mindfulness to each moment with high vibrational practices that are accessible and powerful!

As a Kriya Archarya Julian can initiate you into Siddhanath's lineage of Kundalini Kriya Yoga.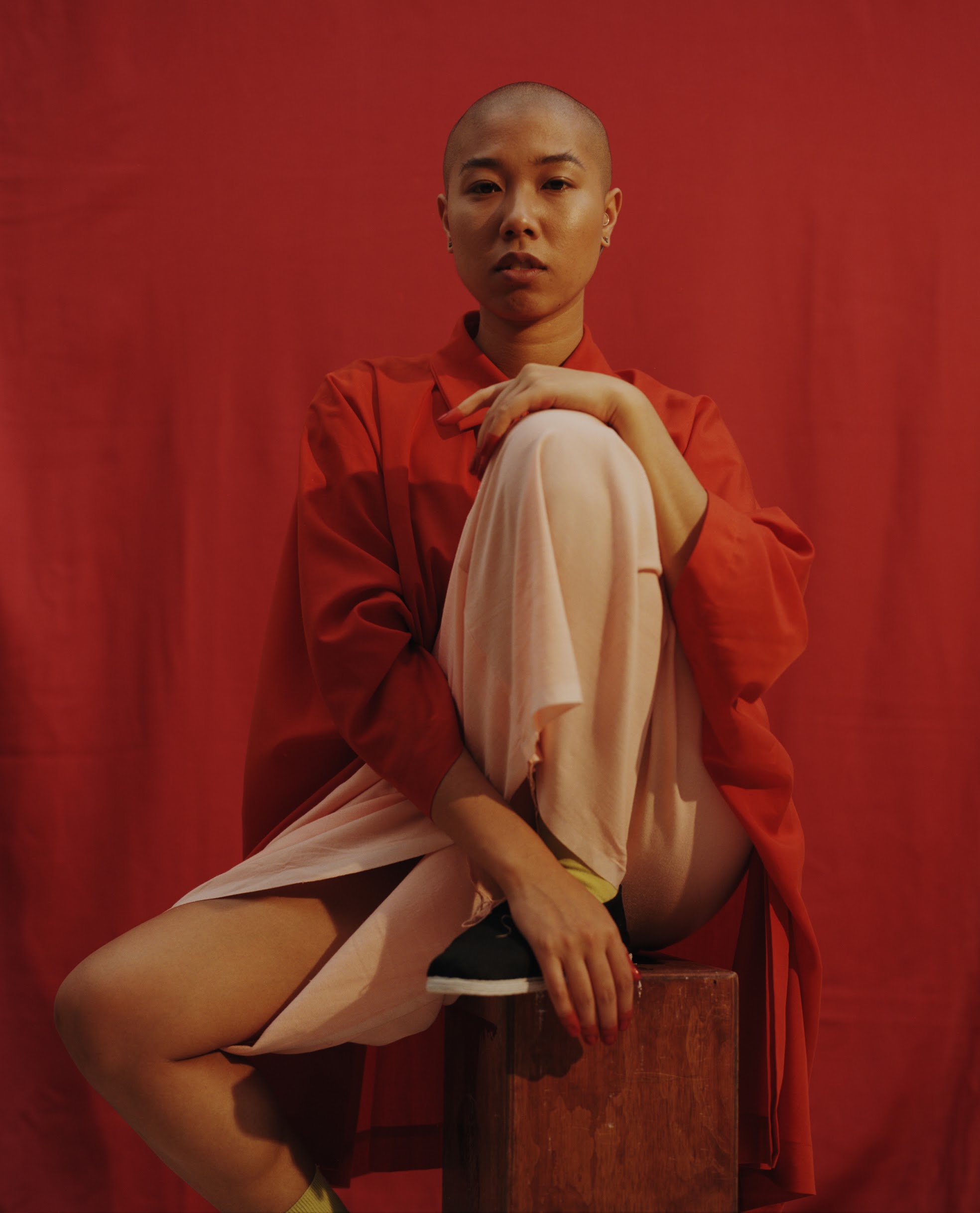 Tarot + Psychic Services / Divine messages.
"To exercise the intuitive function of the mind is to cultivate receptivity to ideas that can bring powerful transformation and enhancement to one's unique self and surroundings. abundance in relationships, finances, emotional and creative well-being, and physical health can be achieved through access and better understanding the powerful currents latent in the lesser-known parts of the psyche. using Tarot as a tool for such exploration can benefit anyone in any walk of life and provide insight into any scenario, regardless of their religious attitude or lack of one."